Failure Free Reading is a Non-Phonic, Research Based, Nationally Certified, Reading Program that Deaf Education Professionals recommend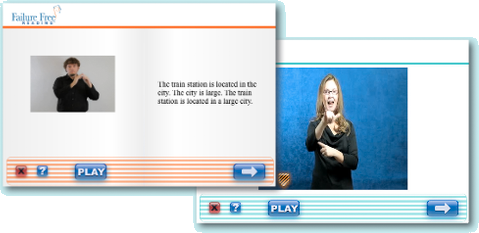 Failure Free Reading's non-phonic, language based solution is the first program to control for: sentence structure, story content, and repetition, as well as: uncommon names, dates, places, pronouns, idioms, and figurative speech.
"
"I have witnessed each of my reading students at Georgia School for the Deaf approach high level reading material with more self-confidence than I have seen in my ten years as a teacher for the deaf."
— Jamie Anderson, ASL/English Specialist
Teachers at the Florida School for the Deaf speak about their experiences with Failure Free Reading and why it works so well for Deaf/Hard of Hearing students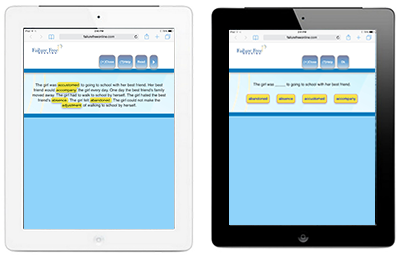 Access Failure Free Reading from all* your smart devices! Perfect for in the classroom, at home, or on the go!
Look inside a sample of the Failure Free Reading Program with ASL instructional video

Teaches critical vocabulary essential for reading success:

Highly Structured

Age-Appropriate

Real World Themes

Instills Confidence

Turns every Reading Lesson into a Vocabulary Lesson

Expands Background Knowledge