Failure Free Reading is a nationally recognized, proven non-phonic first reading intervention that accelerates the vocabulary, comprehension, expressive fluency, and confidence of chronically struggling students who defy traditional reading interventions.
Three Core Software Programs
Included in One Powerful Online Solution


Select a Program: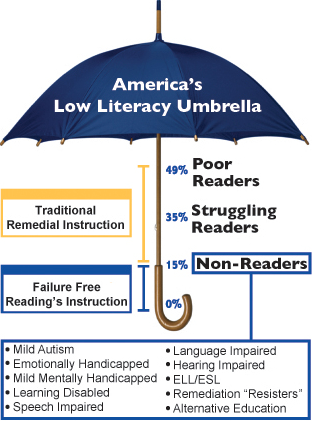 Two Instructional Options: In‑Person or Distance Learning
Speed is what sets Failure Free Reading apart.


Watch what can happen to their self-confidence and motivation in less than twenty minutes!



You will be amazed at how well they do and the reading level they can achieve right before your very eyes!

Failure Free Reading allows students, who don't easily get phonics, to tap into the brain's exciting non-phonic, visual pathway.

Brain imaging researchers from Carnegie-Mellon University and The Massachusetts' Institute of Technology have documented that Failure Free Reading's non-phonic reading intervention actually rebuilds cortical brain cells in the brains of poor readers, which was the first ever evidence of actual brain rewiring in poor readers.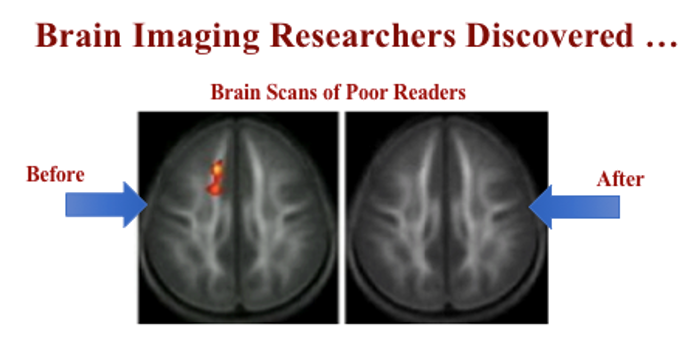 Failure Free Reading is a nationally recognized reading comprehension program for students truly struggling to learn how to read with meaning and expression. Failure Free Reading is particularly strong with students who don't get phonics or read aloud with little or no comprehension.
Did you know?
"Four Facts about Phonics"
Reading Researchers have found that:
1.
3 out of 10 students don't easily understand phonics.
2.
Phonics is painfully slow to teach.
3.
Phonics is not necessary in learning to read.
4.
One reading approach - which actually taught over 75 million students to read with full comprehension - never taught a single phonic lesson.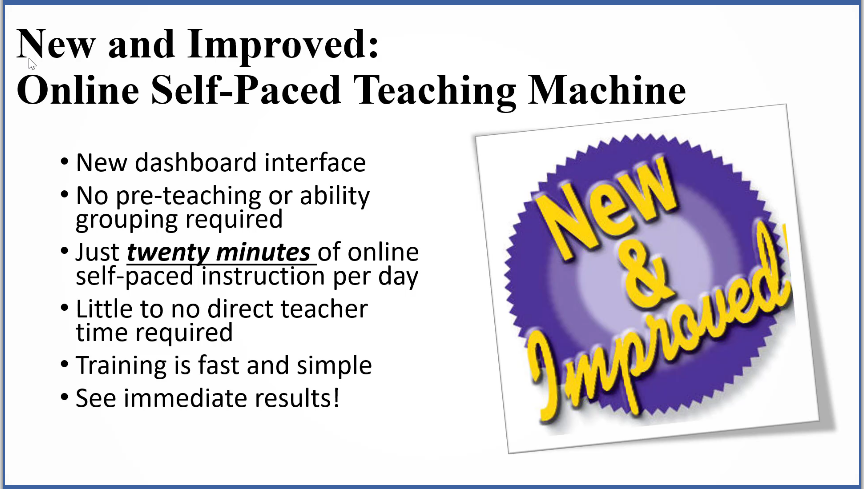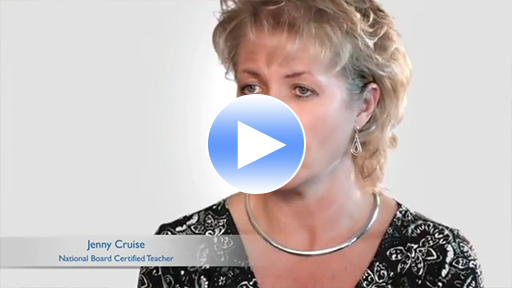 What Educators Across the Nation are Saying About Failure Free Reading:

"Failure Free has been a wonderful program for our students at West Lowndes Elementary. We have seen tremendous improvement and growth. Most of our students have increased one to two grade levels. Our students have become more excited about reading. Failure Free has truly made a difference." Katetria Harris, Read 180 Teacher. Columbus, MS

"I was flabbergasted at how well it worked. Two of my 5th graders had not progressed much in five years of school. In one year, they moved from DRA 4 to DRA 18, and Guided Reading Level D to K." Tania Fey, Behavior/Resource Teacher, Morningside Elementary, Comal ISD Texas

"I see progress in the students' ability to read more fluently and to utilize contextual guessing as a reading strategy. This has really made a difference in the lives of my students." Special education teacher, Anne Arundel County MD

"L.P. is a 4th grade student with a disability of speech and language impaired. After 42 hours of instruction in Failure Free, he had an increase of 30 words correct per minute as measured by DIBELS benchmark assessments. His Sight Word Efficiency increased 19 percentage points on the TOWRE." Special Education Teacher

"One of my students, a virtual non-reader, is both ELL and LD. Her parents do not speak English. Prior to FFR she was made fun of because she couldn't read. Now, she bugs me to get on the computer do FFR. She is very disturbed when she can't do FFR. She is very motivated and has made great progress." Alexandria, a teacher in Mt. Vernon, NY at the end of a four-week trial evaluation

"This is the second year I have taught Failure Free. In the first year, my students demonstrated a 221% increase in their ability to comprehend, as measured by Maze (AIMSweb®) comprehension assessments. Every student has improved in his or her ability to read and comprehend. My students are enthusiastic about reading and eagerly participate in small groups. The stories are age appropriate and all of my students are able to relate to the stories. Above all, my students are more confident about their ability to read. I would recommend Failure Free to any school district that is seeking help for their most challenged readers." Hannah Saland, special education pullout teacher, Clayton Ridge Middle School, Guttenberg, IA

"I am writing this letter to inform you how well (our) students… are progressing... The students have developed confidence in their work and their confidence has translated into improvement in their other academic areas… I would recommend Failure Free to other educational institutions where the students are reading two or more levels below grade level. It's worth the investment." Gloria Boyce, Reading Teacher, Carol and Frank Biondi School, Leake & Watts NY

"We began implementing Failure Free Reading about a year ago as a Tier 3 intervention. The program has proven to be effective in helping non-readers when everything else seemed to produce little to no results. Because of (this) success, special education teachers have started asking about… using the program... We have even had parents and community persons request the use of the program..." Angel Meeks, Curriculum Director, Holmes County MS

"Wow, what a difference it made! I chose three of my lowest fifth grade readers… These kids had almost given up on trying to learn to read. All three students improved on their reading. I saw a complete attitude change in these three students the very first day after they did the first lesson in the program… (they) couldn't wait to come to my class…This is a great intervention for the teacher to use who has used everything else with her non-readers and nothing is working with those students." Sara Jones, Special Education Teacher, Haysville (KS) Public Schools USD 261

"Failure Free Reading is an effective reading intervention for our students who have been resistant to phonics-based reading instruction. Within the first week of implementation, the students participating were excited they could read a story. They love to say they can read now." Reading Resource Teacher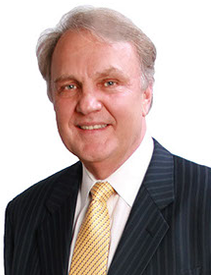 "
"There is hope for your chronic non-responders! I developed Failure Free Reading for my most in need students, and now we can help yours!"
— Dr. Joseph Lockavitch, Founder & Author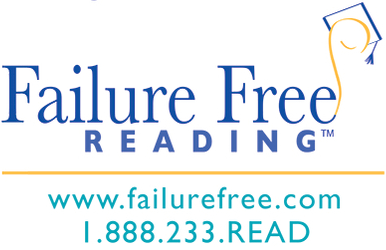 What Makes Failure Free Reading Work With Students When Other Programs Fail?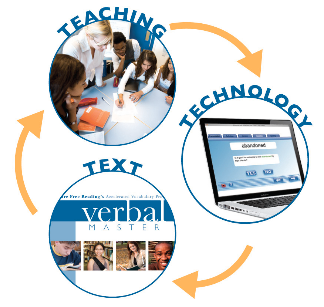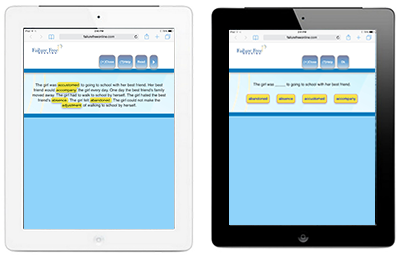 Failure Free Reading works with the smart devices in your classrooms!